What exactly is Hardwood Floor Repair and is it appropriate for your office or home?
The floors that are brand new are shiny and have a shining new glow which makes your office or home appear stunning. If your wood flooring has lost its shine and seems dull, it's the right time to look into repair.
Brand new hardwood floors have a luster and a shiny new glow to them making your home or office look beautiful. If your hardwood has lost its glow and it looks dull then it is time to consider repairing them.

Fill up the form to receive your free estimate
When is the ideal time for scheduling Hardwood Floor Repair?
You might think about how frequently you have to have your floors repaired; it is based on many variables:
Which floors are in your house? Living room, kitchen, or hallway? Bathrooms, hallway basements, or offices?

Think about how many pedestrians they encounter regularly.

Finally, how well you have taken good care of them over the last several years?
We recommend that you book an estimate for a free quote for the repair of your hardwood floors in the event that the following appear on your flooring:
Numerous visible scratches appear on the surface of your hardwood

If there's a missing board

Unsightly stains on the floor

Do you have water damage on your flooring?

A foul odor that doesn't disappear

Are there tiny cracks or chips in the wood that have formed over the floor?

Are there visible gaps that have developed on the floor in the course of

Are there annoying squeaking noises as you walk on it?

Certain planks are a bit like they're falling off.

Another indicator that it's time to make repairs is when you spot markings or spots or the wood is wearing down. Are your floors making a lot of noisy creaking sounds? Do you see ugly water stains ruining your gorgeous kitchen flooring? The majority of hardwood floors are thought to last for a long time and are extremely robust for a long time. As with any flooring material, hardwood floors can be susceptible to wear and tear too. The best part is that here at Parquet Ave we can repair the floors for you. Thanks to our expert team we can make them look new!
No matter if your current problem is noisy floors every time you walk across them, or they appear outdated and worn out, we can restore your hardwood floors to life by fixing your floors with our expert team on Parquet Ave. Call us now to set up an estimate at no cost for hardwood floor repairs within your local area in Queens, Manhattan, Brooklyn, and Long Island.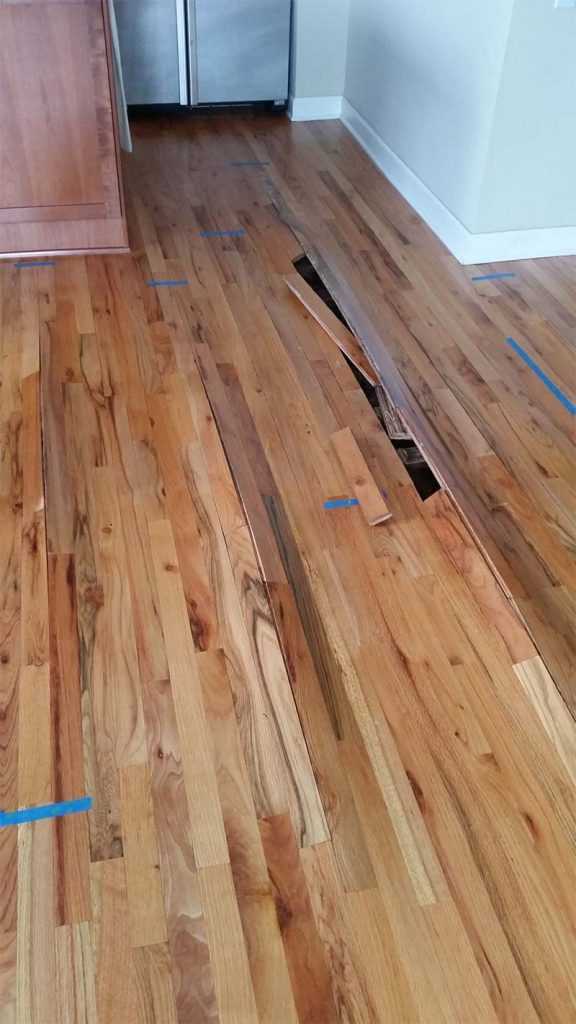 From damage to the surface, structural damage, and everything else in between We've seen everything in the field of wood floor repairs in Queens and across New York. Unfortunately, even top-quality hardwood floors can be prone to issues and issues at certain points. The majority of hardwood flooring is soft and thus is more likely to be scratched than other floorings. It's true that there's no method to keep from superficial scratching and gouges on the flooring. Floor damage is inevitable due to the wear and tear of everyday life.
From dog nails to furniture, chairs, and even high-heels can scratch the wooden floors. Water may create marks on your floors and cause rot on your floors, which could be easily deteriorated and then cause the wood to wear down. Fortunately that all of these issues can be addressed and repaired. Our highly experienced hardwood floor repair specialists can improve the look of your floors regardless of what condition they're currently in. We'll make them appear as new.
What is the Hardwood Floor Repair Method?
The first step is to assess the state of your flooring. Based on the condition in which your flooring is in, we'd suggest a mix of floor repairs for wood. This might include the following:
Sanding hardwood floors

Filling in gouges that aren't closed with wood putty

Polishing and waxing your hardwood floors

Polishing floors

Replacing planks with board

Re-sealing and re-staining
If you are looking to restore your hardwood floors since they're not looking as good as they used to and you could be improved by hardwood repair, call us today to get an estimate at no cost! We provide the finest hardwood floor repair services for offices and homes throughout the Tri-State region and will help bring your floors back to their former glory in a matter of minutes to make them look stunning again. Don't put off the process of repairing your hardwood floors as it will result in further damage to your flooring. With our experts the hardwood floors you have to appear stunning and you'll be eager to showcase your floors once again.
Parquet Ave is a locally owned and run hardwood flooring company located situated in Queens, New York. We are proud to boast more than a decade of knowledge in the industry of hardwood flooring. Our staff of experts can provide assistance with a variety of services. We offer all types of repairs and installation for hardwood flooring. We are extremely satisfied with our work and the variety of options we offer in the industry of hardwood flooring. The team we have assembled of experts will provide the highest quality flooring you've ever seen and require in the house as well as your office. We are extremely happy and proud of the high quality of service we offer our customers.
You can count on Parquet Ave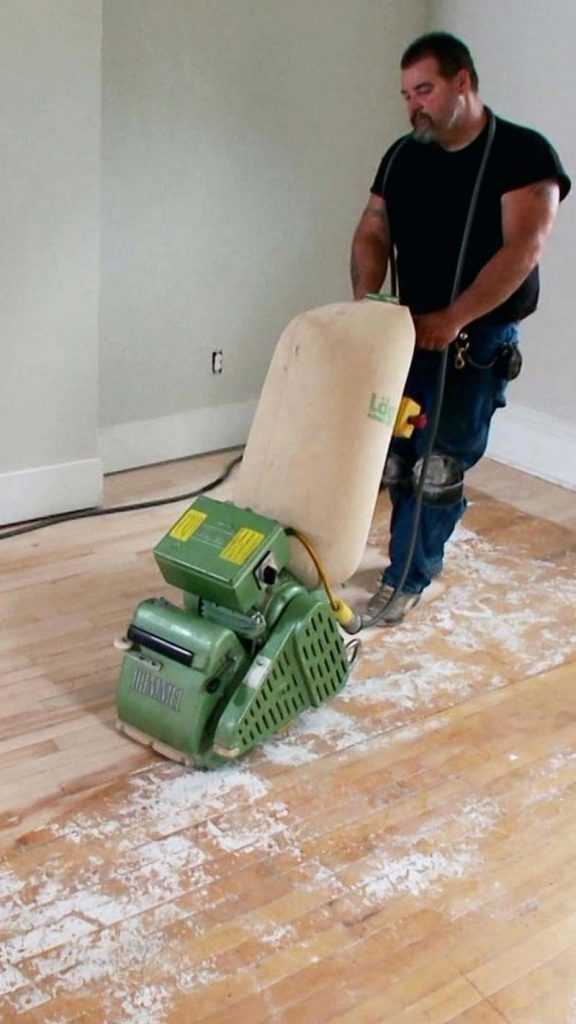 When you shop at Parquet you can be sure that the flooring you choose to install will be handled with the greatest care. You can count on our services since we pay great time and effort into our projects and pay close attention to even the smallest detail. Our team can help you with your office or home hardwood flooring repair. Our team of experts in Parquet Ave is fully licensed and insured. We're here to make this procedure easy and smooth for you, which means you don't have to worry about a single thing. Each job will be taken care of professionally and with respect.
Our team of professionals is willing and able to sit down with you to discuss any issues regarding hardwood flooring suggestions you might have. We can help our clients choose and then provide the service that will best suit their office or home. Start your home improvement project today.
 Request a free estimate. During our consultation, we'll provide you with the confidence to proceed with the repair of your hardwood flooring and reveal the new and enhanced beauty that you can achieve by installing wood floors in your house or business.
When you have repaired your hardwood floors, it is essential to keep them in good condition by taking good care of them. Remember that if you would like your hardwood floors to last for a long, you'll need to care for them in a timely manner. We suggest maintenance for the flooring you have just repaired.
We at Parquet Avenue understand that our customers live very busy lives and are juggling many responsibilities. It's no wonder that cleaning is often tedious and exhausting. However, it is possible to keep your floors looking fresh by utilizing regular maintenance services from an expert hardwood flooring business like ours. At Parquet Ave. provide hardwood flooring maintenance for your flooring at home or office, both locally in Queens and across New York. If you're too hectic and lack enough time to take care of maintaining the hardwood floors yourself contact us today to set up a free estimate and we'll handle all of your wood floor repairs and maintenance requirements
TESTIMONIALS FROM OUR CLIENTS
Please check out the reviews, testimonials,
and feedback we've received from our very satisfied clients.
"Professional service, prompt work. I was very happy with my experience at Parquet Ave. They listened carefully to what I wanted and did a very good job. I highly recommend them."
"They did a very professional job with laminating my floor. The workers were courteous and accomplished their job on time. Prices were great as well!"
Tina and Edward from Long Island
"From the beginning, they were professionals and easy to talk to. We expressed our concerns and they addressed all of our issues. If you are looking for a look hardwood flooring company you should definitely utilize their service."
"We felt comfortable using their service for our
staining
process from the moment we met their staff. They were prompt, professional and answered all of questions and concerns in a friendly and knowledgeable manner. The estimate was free and we did not feel pressure to use as other companies do. We loved the end result. We definitely recommend them if you are looking for hardwood floor services in Queens."
We are here for you with our friendly and professional to
answer any questions you may have about our company or our services.
Don't hesitate and schedule your FREE ESTIMATE today!