What is Hardwood Floor Repair and is it right for your home of office?
Brand new hardwood floors have a luster and a shiny new glow to them making your home or office look beautiful. If your hardwood has lost its glow and it looks dull then it is time to consider repairing them.

Fill up the form to receive your free estimate
Another sign that it is time for repairs it is when you notice spots or marks or when the wood has worn down. Are your current hardwood floors making excessive annoying creaking noises? Are there ugly water stain blemishing your lovely kitchen floors? Typically hardwood floors are known to be long-lasting and very durable for many years. Just like any other flooring material, hardwood floors are subject to wear and tear as well. The great news is that at Parquet Ave we can repair them for you. And with our team of professionals, they will look just like new!
Whether your current situation is squeaky loud floors when you walk over them or they look dated and old, we can bring your hardwood floors back to life by repairing your hardwood floors with our team of professional experts at Parquet Ave. Call us today to schedule a FREE ESTIMATE for hardwood floor repair in your local neighborhood in Queens, Manhattan, Brooklyn, or Long Island.
When Is the right time Schedule Hardwood Floor Repair?
You may be wondering how often do you need to have your floors fixed; that really depends on several factors:
Where are the floors in your home? Kitchen, living room, bathrooms, hallway, office or basements?
Consider how much foot traffic they see on a regular basis.
Lastly how well have you taken care of them for the past several years?
We recommend you schedule a FREE ESTIMATE for your hardwood floor repair when the following things are visible on your floors:
Many visible scratches on your hardwood surface
If there's a board missing
Ugly stains on the floors
Is there water damage to your floors?
A foul odor that won't go away
Are there small cracks or splits in the hardwood that have developed on the floors?
Are there obvious gaps have formed on the floor over time?
Are there annoying squeaking sounds when walking on it?
Certain planks feel like they're coming loose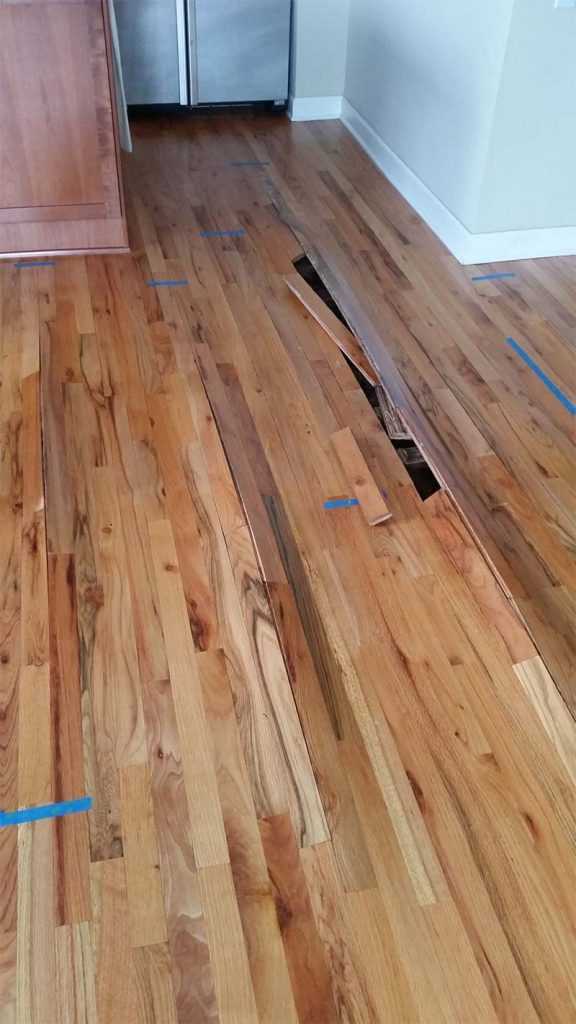 From surface damage to structural damage and everything in between, we've seen it all when it comes to hardwood floor repair in Queens and throughout New York. Unfortunately, even top-notch wood floors are prone to problems and issues at some point. Most hardwood flooring is relatively soft and therefore it is very likely to scratch more than other floorings. The truth is that there's no easy way to really avoid superficial surface scratches and gouges to the floors. Damages to the floor are inevitable as a result of normal daily wear and tear.
Anything from dog nails, chairs, furniture to fancy high heels can scratch the surface of wood floors. Water can leave marks on your floors and even rot the floors which can age them easily and eventually wear the wood down. Fortunately, all of these situations can be dealt with and fixed. Our extremely experienced hardwood floor repair technicians will be able to improve the looks of your floors no matter what shape they're in now. We will make them look brand new again.
What is the Hardwood Floor Repair Method?
We begin examining the condition of your floors. Depending on what condition your flooring is we would recommend a combination of wood floor repairs that may include the following:
Sanding your hardwood floors

Filling open gouges with wood putty

Waxing and buffing your hardwood floors

Polishing the floors

Replacing the planks and boards

Re-sealing and re-staining
If it is time to repair your hardwood floors because they are no longer looking their best and could benefit from hardwood repair please call us today for a FREE ESTIMATE! We offer the best hardwood floor repair services to homes and offices throughout the Tri-State area and can help bring your flooring back to life in no time so they look beautiful once again. Don't delay the hardwood repair process, that will only cause more damages to your floors. With our team of professionals, your hardwood floors will look amazing and you will want to show off your floors to everyone once again.
Parquet Ave is a locally owned and operated hardwood flooring company in Queens, New York. We are proud to have more than 10 years of experience in the hardwood flooring industry. Our team of professionals offers help with a broad range of services. We do all types of installations and repairs for your hardwood floors. We are very proud of our work and the range of options we provide in the hardwood flooring industry. Our team of professionals can deliver the best quality work that you want and need for your home or office. We are very happy and proud of the level of service we provide our clients.
You can trust Parquet Ave
At Parquet you can be assured that your flooring projects will be taken care of with extra care. You can depend on our services because we invest a lot of attention to our projects and pay attention to the smallest details. You can trust our team with your home or office hardwood flooring repairs. Our team of professionals at Parquet Ave is fully licensed and insured. We want to make the whole process easy and seamless for you, so you don't need to worry about a thing. Every single job will be handled professionally and with care.
Our professional staff is available and happy to meet with you to discuss your concerns regarding any hardwood flooring ideas you may have. We help our clients decide and conclude the service that is most suitable for their home or office. Begin your home improvement projects now. Schedule a FREE ESTIMATE. During our consultation, we will give you the confidence to move forward with your hardwood flooring repairs and discover the new and improved beauty that can successfully be achieved by adding wood floors to your home or place of business.
After you repair your hardwood floors it is important to maintain them by taking care of your floors properly. Please remember that if you want your hardwood floors to last many years you will need to take care of them accordingly. We recommend maintenance upkeep to continue enjoying your newly repaired hardwood flooring.
At Parquet Ave we understand that people have very hectic lives with many tasks and that everyday cleaning can become tough and time-consuming. Thankfully, you can keep your hardwood floors looking brand new with regular maintenance from a professional hardwood flooring company such as our. We at Parquet Ave. provide hardwood floor maintenance for your home flooring or office both locally in Queens and throughout New York. If you are too busy and don't have the time to deal with maintaining your hardwood floors yourself, call us now to schedule a FREE ESTIMATE and we'll take care of all your wood floor repairs and maintenance needs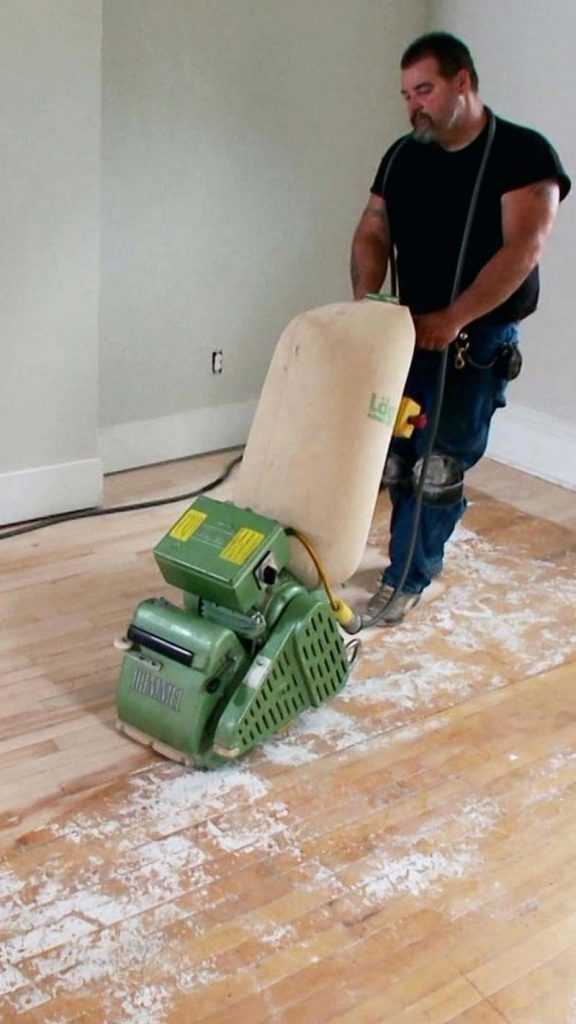 TESTIMONIALS FROM OUR CLIENTS
Please check out the reviews, testimonials,
and feedback we've received from our very satisfied clients.
"Professional service, prompt work. I was very happy with my experience at Parquet Ave. They listened carefully to what I wanted and did a very good job. I highly recommend them."
"They did a very professional job with laminating my floor. The workers were courteous and accomplished their job on time. Prices were great as well!"
Tina and Edward from Long Island
"From the beginning, they were professionals and easy to talk to. We expressed our concerns and they addressed all of our issues. If you are looking for a look hardwood flooring company you should definitely utilize their service."
"We felt comfortable using their service for our staining process from the moment we met their staff. They were prompt, professional and answered all of questions and concerns in a friendly and knowledgeable manner. The estimate was free and we did not feel pressure to use as other companies do. We loved the end result. We definitely recommend them if you are looking for hardwood floor services in Queens."
We are here for you with our friendly and professional to
answer any questions you may have about our company or our services.
Don't hesitate and schedule your FREE ESTIMATE today!