Hardwood Floor Refinishing and sanding queens
What is Hardwood Floor Refinishing and Sanding and is it right for you?
Hardwood floor refinishing is an inexpensive way to renew your space without an actual full floor replacement but refinishing hardwood floors right for your home? Hardwood floor refinishing is a method where all finish is removed and the floor is sanded to reveal a brand new layer of raw wood. If your a hardwood floor lost its luster and glow then refinishing your hardwood floors is the right solution for you.
Once your hardwood floors begin to show signs of discoloration, dents, and/or scratches you may look into your option to bring back the luster and glow back. The advantage to hardwood flooring s that they can very easily be maintained and repaired by the sanding process. The hardwood sanding process will bring back your floors natural beauty. We specialize in this process with ten plus years of experience and will be happy to take on this project for you.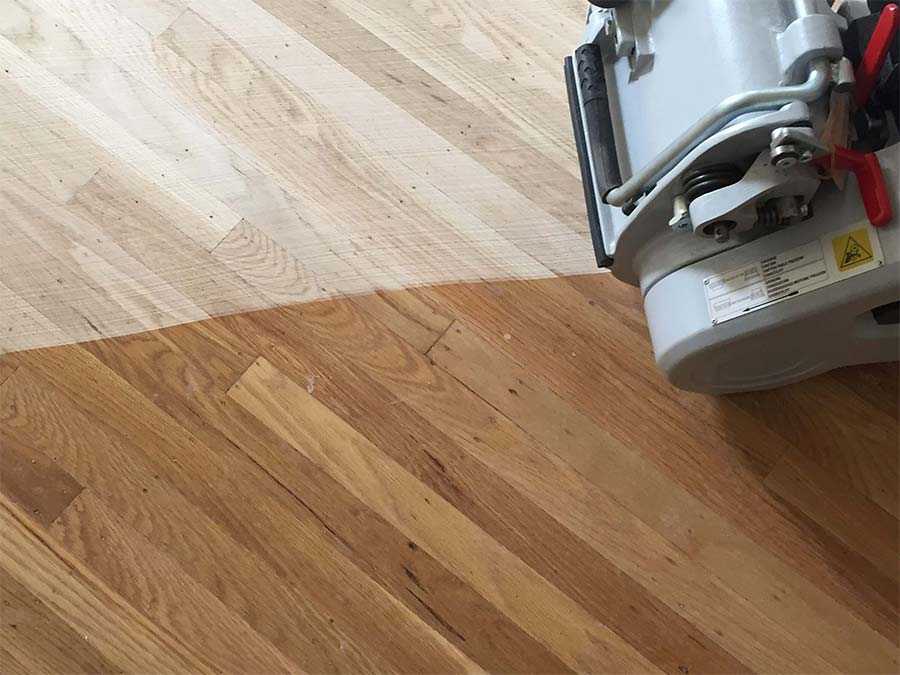 Fill up the form to receive your free estimate
Hardwood flooring sanding and refinishing queens NY
Having your hardwood floors refinished is one of the fastest, safest and easiest ways to achieve a brand new look for your home. There will be a drastic improvement to your hardwood floorings as a result. It is a great way to increase the beauty of your home and also preserve its value.
The most common reasons why you made decide to have your hardwood floor refinished are because your current hardwood flooring is completely worn out and there are deep scratches on them. It is a good option if you decide to remove the carpets or linoleum and wish to have the hardwood floors underneath refinished.
Another reason you might opt for this option you wish to change the color of your hardwood flooring due to areas that get direct sun exposure (the sun damage can change the colors of your hardwood).
Also, areas with heavy foot traffic may need to be refinished often. Refinishing your floors will tackle the issue of any squeaky sounds from the floors and it is also a good option for eliminating and scratches and stain spills.
Refinishing engineered wood is taken with extra caution because it consists of several wood layers that can be easily damaged.
We will make sure the flooring are taken care of with the highest precautions to achieve the best results. If your floor is either damaged, stained or has wax over the finish, we will need to sand them to bare wood. When we begin the refinishing your hardwood floors, we sand all of the finish off of the existing floor and remove approximately 1/32″ of wood.
Afterward, the floors are coated with a sealer and three coats of polyurethane material. In most cases, the hardwood flooring can be sanded up to six times. Hardwood floors are very long lasting and make them the longest lasting value for your home.


There are two commonly finishes that are used.
They are oil-based and water-based polyurethane. Let's discuss what the value is in each of those finishes.
Water Based.
The water-based polyurethane is a bit duller as opposed to oil based but certain advantages. The biggest advantage of a water-based polyurethane is its fast drying time. Once the completion of the final coat is done with, you can resume normal foot traffic within one day. The other advantage of a water base finish is its less irritating fumes. The fumes are typically caused by high VOC levels.
Oil Based.
The oil-based polyurethane is resistant to scratch and moisture. It is an excellent choice and works well for both commercial or residential hardwood flooring, particularly with areas that have high foot traffic. With oil based we would need two to three coats with a 12 hour drying time in between coats. However, we recommend that you wait somewhere between 24 to 48 hours after the final coat before you move in furniture.
the best hardwood floor refinishing and sanding services queens NY
You don't need to replace your hardwood flooring if you can refinish them and get a beautiful result.
Opt for restoring your hardwood floor because it is very cost effective and a lot less expensive than replacing it completely. A beautifully refinished hardwood floor is suitable for either your home or office. We provide high-quality workmanship with prompt service and are always reliable.
Our professionals are skilled and educated, they will refinish your hardwood floor with the best results. Call us today to schedule your hardwood floor refinishing FREE ESTIMATE.
At Parquet Ave we provide the best hardwood floor refinishing service and maintenance for your home flooring or office both locally in Queens and throughout New York. Call us now to schedule your FREE ESTIMATE. We will take care of all your hardwood flooring needs from refinishing them to maintenance or any other service you may need for your home or office. With 10+ years of experience, we get the job done! We do it fast, effectively and professionally.
We provide affordable prices with FREE ESTIMATES. We are prompt and provide our clients with professional service. Don't delay the process, schedule your FREE ESTIMATE NOW. Call us at 917-960-8224.

TESTIMONIALS FROM OUR CLIENTS
Please check out the reviews, testimonials,
and feedback we've received from our very satisfied clients. You can also see our reviews in google!
"Professional service, prompt work. I was very happy with my experience at Parquet Ave. They listened carefully to what I wanted and did a very good job. I highly recommend them."
"They did a very professional job with laminating my floor. The workers were courteous and accomplished their job on time. Prices were great as well!"
Tina and Edward from Long Island
"From the beginning, they were professionals and easy to talk to. We expressed our concerns and they addressed all of our issues. If you are looking for a look hardwood flooring company you should definitely utilize their service."
"We felt comfortable using their service for our staining process from the moment we met their staff. They were prompt, professional and answered all of questions and concerns in a friendly and knowledgeable manner. The estimate was free and we did not feel pressure to use as other companies do. We loved the end result. We definitely recommend them if you are looking for hardwood floor services in Queens."
We are here for you with our friendly and professional to
answer any questions you may have about our company or our services.
Don't hesitate and schedule your FREE ESTIMATE today!
Arverne: 11692 Astoria Heights: 11370 Astoria: 11102, 11103, 11105 Auburndale*: 11358 Bay Terrace*:11360 Bayside: 11359, 11360, 11361
Bayswater*: 11691 Beechhurst: 11357 Bellaire*: 11427, 11428, 11429 Belle Harbor: 11694 Bellerose: 11426 Blissville*: 11101 Breezy Point: 11697 Briarwood: 11435 Broad Channel: 11693 Cambria Heights: 11411 College Point: 11356 Corona: 11368 Ditmars*: 11005, 11370 Douglaston: 11362, 11363 Dutch Kills*: 11101 East Elmhurst: 11369, 11370, 11371 Edgemere*: 11690 Elmhurst: 11373 Far Rockaway: 11096, 11690, 11691, 11692, 11693, 11694, 11695, 11697 Floral Park: 11001, 11002, 11003, 11004, 11005 Flushing: 11351, 11352, 11354, 11355, 11356, 11357, 11358, 11359, 11360, 11361, 11362, 11363, 11364, 11365, 11366, 11367, 11368, 11369, 11370, 11371, 11372, 11373, 11374, 11375, 11377, 11378, 11379, 11380, 11381, 11385, 11386, 11390 Forest Hills Gardens*: 11375 Forest Hills: 11375
Fresh Meadows: 11365, 11366 Fresh Pond*: 11385 Glen Oaks: 11004 Glendale: 11385 Hammels*: 11693
Hillcrest*: 11365, 11366 Hollis Hills: 11427 Hollis zip code: 11423 Holliswood*: 11423 Howard Beach: 11414 Hunters Point*: 11101 Jackson Heights: 11372, 11370
Jamaica: 11405, 11411, 11412, 11413, 11414, 11415, 11416, 11417, 11418, 11419, 11420, 11421, 11422, 11423, 11424, 11425, 11426, 11427, 11428, 11429, 11430, 11431, 11432, 11433, 11434, 11435, 11436, 11439, 11451, 11499 Jamaica Estates*: 11423, 11432 Jamaica Hills*: 11432 Kew Gardens Hills: 11367 Kew Gardens: 11415, 11418, 11424 Laurelton: 11413 LeFrak City*: 11368 Linden Hill: 11354 Lindenwood*: 11414Long Island City: 11101, 11102, 11103, 11104, 11105, 11106, 11109 Little Neck: 11362, 11363 Malba: 11357 Maspeth: 11378 Meadowmere*: 11422Middle Village: 11379Murray Hill: 11358 Neponsit: 11694 New Hyde Park: 11040, 11042 North Shore Towers*: 11005
Oakland Gardens: 11364 Ozone Park: 11416, 11417 Pomonok: 11365 Queens Village: 11427, 11428, 11429 Queensboro Hill: 11355 Queensbridge*: 11101 Ravenswood*: 11106 Rego Park: 11374 Richmond Hill: 11418 Ridgewood: 11385, 11386 Rochdale Village: 11434 Rockaway Beach: 11693 Rockaway Park: 11694 Rosedale: 11422 Roxbury*: 11697 Saint Albans: 11412 South Jamaica*: 11435, 11433, 11436, 11434 South Ozone Park: 11420, 11436 Springfield Gardens: 11413 Sunnyside Gardens*: 11104 Sunnyside: 11104 Tudor Village*: 11417 Whitestone: 11357 Willets Point*: 11368 Woodhaven: 11421 Woodside: 11377
Credit: Trip Savvy